Sloss & Carpenter Orthodontics Team
The treatment and support team at Sloss & Carpenter Orthodontics look forward to meeting you and being a part of your treatment journey. With decades of combined experience to draw from, you'll discover right away that we take a personal pride in providing each patient with a comfortable environment and are here to answer your questions.
Teresa – Lead Orthodontic Assistant
Teresa is a certified orthodontic assistant and has been working in the dental field since 1980, starting in pediatrics, then working in orthodontics since 1984. Teresa and her husband, a retired fire fighter, together have 5 kids and 4 grandkids.  They love spending time with family, traveling, and attending sporting events. Enjoy her genuine warmth and humor as you make regular visits to our office.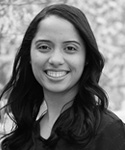 Abigail – Orthodontic Assistant
Abigail began her dental career as an orthodontic assistant in 2012. After graduating from dental school in the Dominican Republic, she worked as a dentist for two years.  She brings a wealth of knowledge and experience to our practice and her passion for dentistry is evident in all her work. She loves spending quality time with her family and traveling the world.  Her awesome laugh and spontaneous personality are a benefit to all.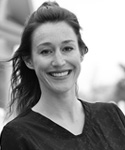 Olivia – Orthodontic Assistant
Olivia came to us by way of Florida after graduating as Valedictorian from the Greater Orlando Dental Assisting School. Prior to working as a dental assistant, she earned her B.A. in Public Administration from Auburn University. She loves family, enjoys working out, and is an avid hiker. Olivia's easy going, fun-loving personality will make your appointments something to look forward to.
Brigitte – Records Coordinator
Brigitte started in 1984 as a dental assistant then switched to pediatrics in 2001. Because of her love of knowledge and helpful disposition, she has worked in a multitude of other roles including receptionist, insurance coordinator, office manager, and x-ray technician. She spends most of her free time with her grandson, daughter, and mother, living life to the fullest.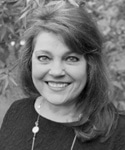 Patty – Office Director & Treatment Coordinator
Patty's background in interpersonal communication and business make her a valuable member of our team. She is passionate about people and loves working with both children and adults. Her smiling face, charismatic personality, and approachability allow her to connect well with all our patients.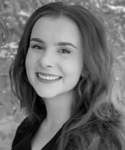 Danielle – Sterilization Assistant
Danielle is originally from North Carolina and is excited about developing her dental skills in the field of orthodontics.  Danielle has traveled the world over including stays in Japan, Turkey, Singapore, Australia, England, and Kenya, but she is thrilled to call Colorado home since she is passionate about being outdoors. Her kindness and compassion set our patients at ease.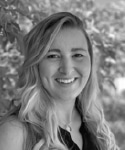 Corrine – Administrative Assistant
Corrine is a Colorado native with a health and wellness background from Colorado State University. Changing lives and reaching goals for people is a true passion of hers. She enjoys staying active and spending time with her friends, family, and dog. Her prior insurance experience and extensive customer service background make her a must-have for our front office staff.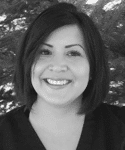 JoJo – Administrative Assistant
I am a second generation Coloradan and love exploring Colorado's wonderful outdoors with my husband, 3 children, and our two dogs. I am a certified Orthodontic Assistant and I have been in this profession for almost 20 years. I feel so blessed to be a part of such a wonderful team and helping each patient receive a beautiful smile.